A Family Tradition Since 1966
Choose and cut down your own Christmas tree!  It's a wonderful experience to share and a heartwarming family adventure that will create lifelong memories.  
Come choose the perfect tree for your family Christmas!
We take pride in our trees!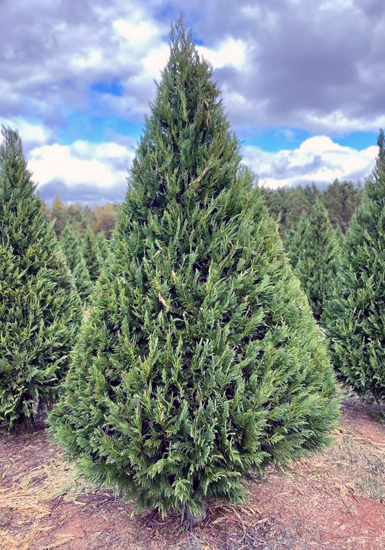 The Leyland Cypress has soft, dense foliage, drops few needles and is non-allergenic. It holds heavy ornaments and stays fresh through the Christmas season.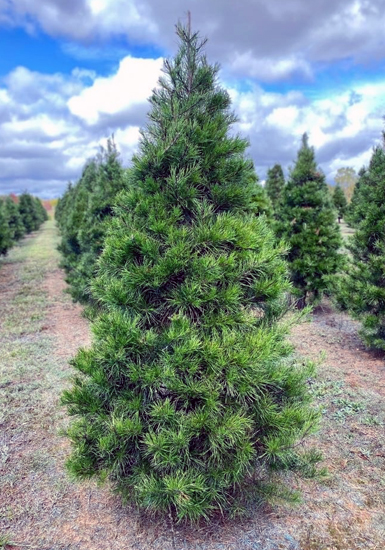 Virginia Pine (Southern Scotch)
The Virginia Pine Christmas tree has short needles, dense foliage and a strong pine scent. It has strong branches which are excellent for holding heavy ornaments.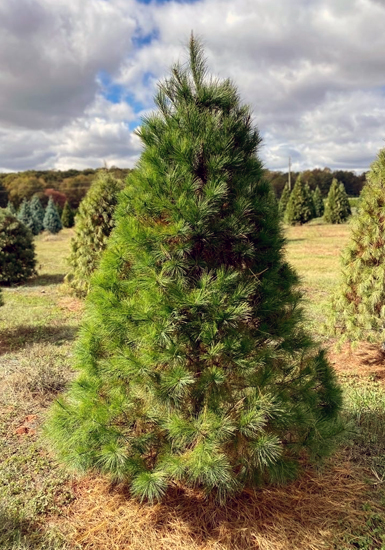 The White Pine Christmas tree is a full, soft needled pine tree with a pleasant pine scent. It decorates well with light weighted ornaments.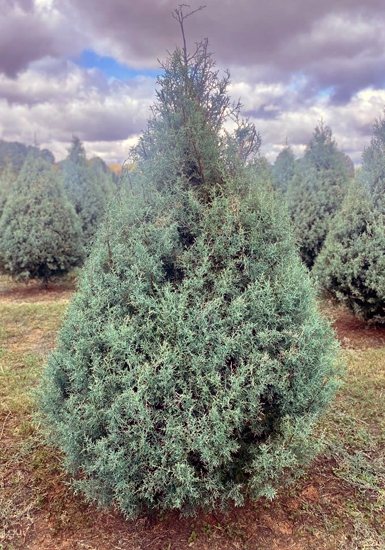 The Carolina Sapphire is a dense, full tree with soft bluish-green needles and an outstanding fragrance. It holds light to medium weight ornaments.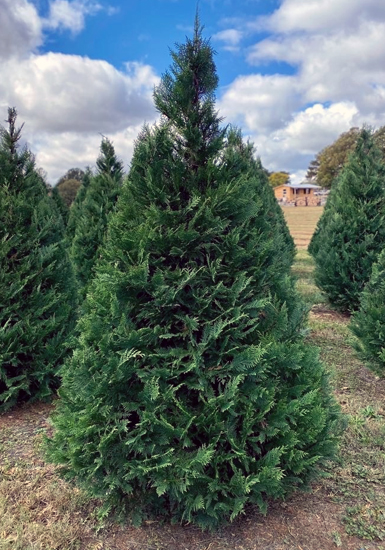 The Christmas Mint Cypress has soft dense foliage and holds heavy ornaments with a lemon-mint fragrance. It drops a few needles.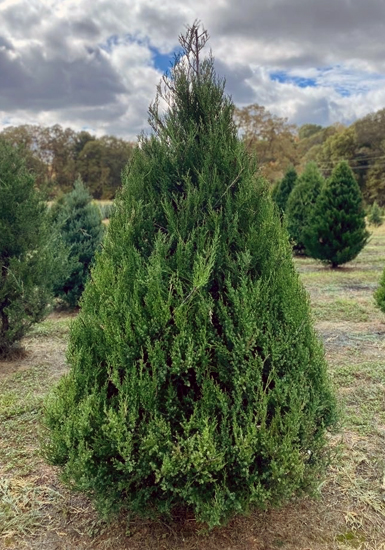 The Cedar is the "Native Southern Christmas Tree." It has a traditional cedar fragrance and prickly foliage. It holds light to medium weight ornaments.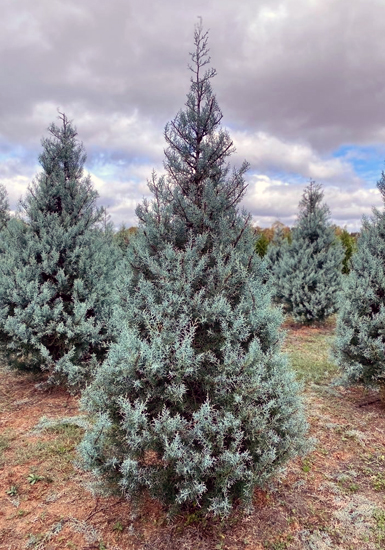 The Blue Ice is a silvery foliage Christmas tree with a citrus fragrance. The branches support small lightweight ornaments.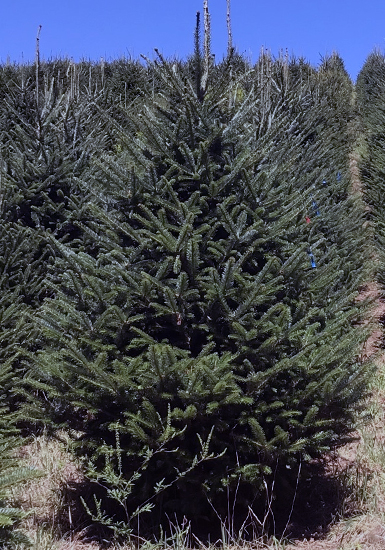 The Fraser Fir has strong branches, blue-green foliage, and a wonderful fragrance. It stays very fresh during the Christmas season and can hold heavy ornaments. The only negative…we cannot grow them in South Carolina – they are shipped from the North Carolina mountains FRESH CUT! and placed in water immediately upon arrival.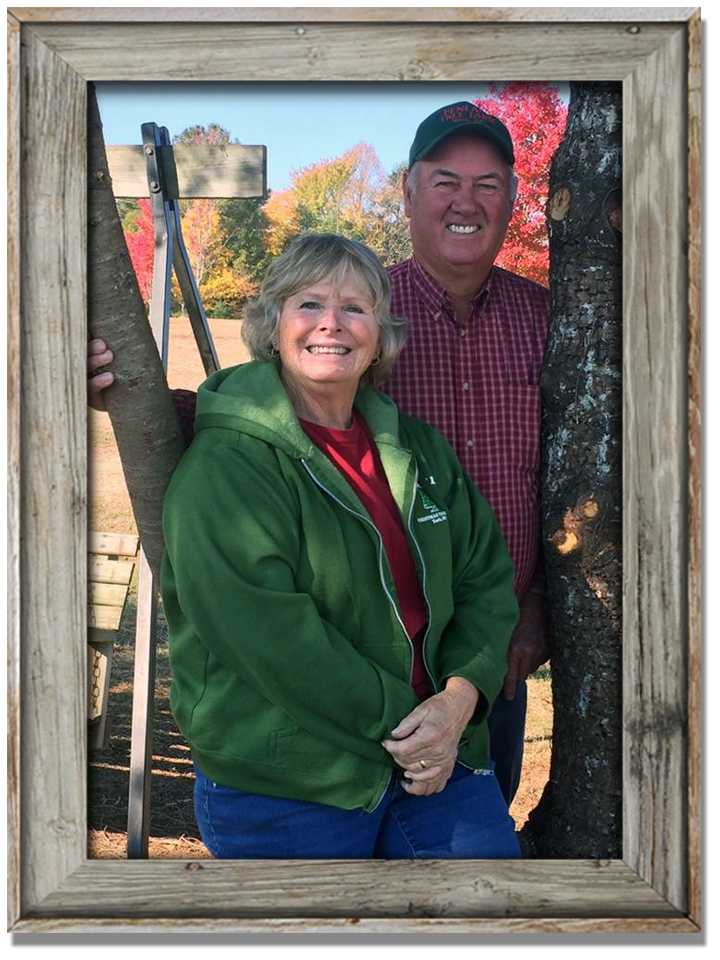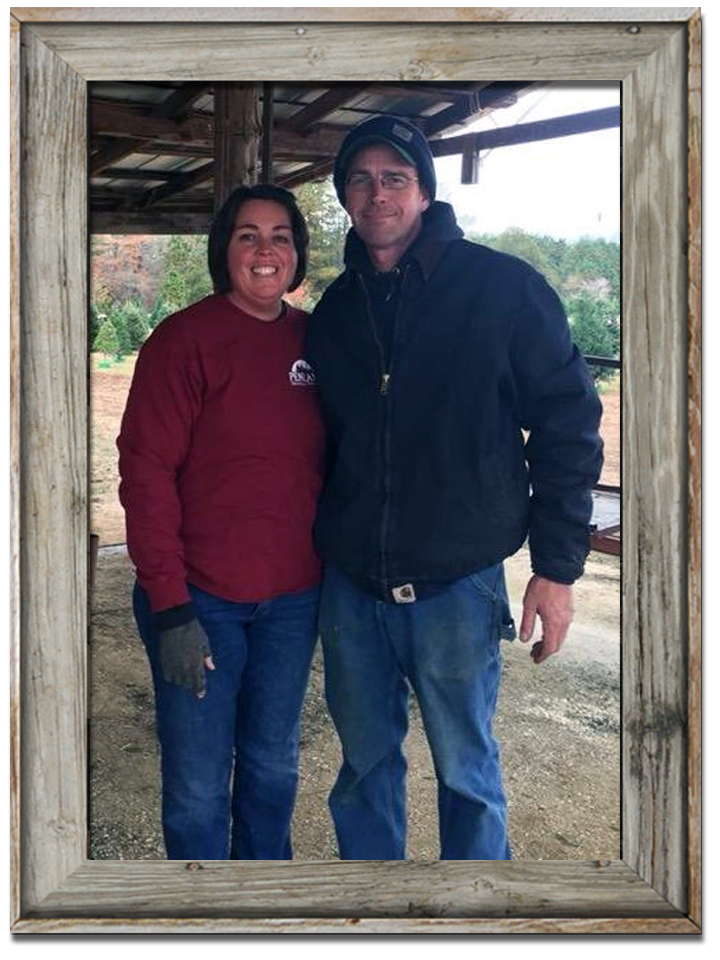 Our Story
Steve and Judy Penland met in 1968 and married shortly after in 1970. Steve had planted his first Christmas trees in 1966 and they began selling trees in 1972. They loved working every day at the Christmas tree farm with their four children. Steve and Judy "retired" after 47 years from growing and selling Christmas trees. They continue a small operation of Ball and Burlap landscape trees.
Steve and Judy's daughter, Allison and her husband Martin, planted their first Christmas trees several years before her parent's retited to be able to continue the family tradition. Allison, Martin and their three children, Michael, Kayleigh and Matthew, are excited to carry on her parents' legacy.